Soft phone
06 Apr 2021

2 Minutes to read
Soft phone
Updated on 06 Apr 2021

2 Minutes to read
---
Share feedback
Thanks for sharing your feedback!
This page describes how to configure your soft phone.
Demonstration Video - How to Download and Install One X Communicator
https://web.microsoftstream.com/video/39b885e6-d82f-4cff-abaa-9150b4d9ff38
(Alternative Longer Video) - Step-by-step Installation Instructions
https://web.microsoftstream.com/video/7a20db2d-24a9-4806-b5ed-73bb383133fc
Configuring Avaya one-X Communicator (Soft Phone)
To set up Avaya one-X Communicator on your PC to work either remotely or have desk phone service through your PC, do the following:
You must be logged into Pulse Secure. If you are logged into Pulse Secure you may skip this step. If you are not, refer to the Pulse Secure instructions: https://www.maine.gov/oit/remote/mfa/pulse/
Go to your Windows search bar (usually located at the bottom left-hand corner of your computer screen), click on the magnifying glass or Start menu:

Begin by typing Software Center in the search bar. Click on Software Center.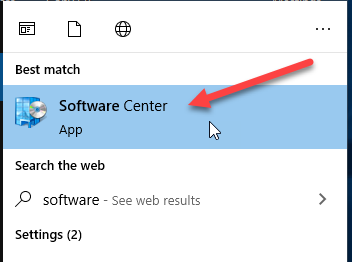 Click on One X Communicator and then click Install.
This install will take some time and could take upwards of 5 minutes. If it returns with a "Failed" status, give it a few minutes, and try again. Please do not give up until five attempts.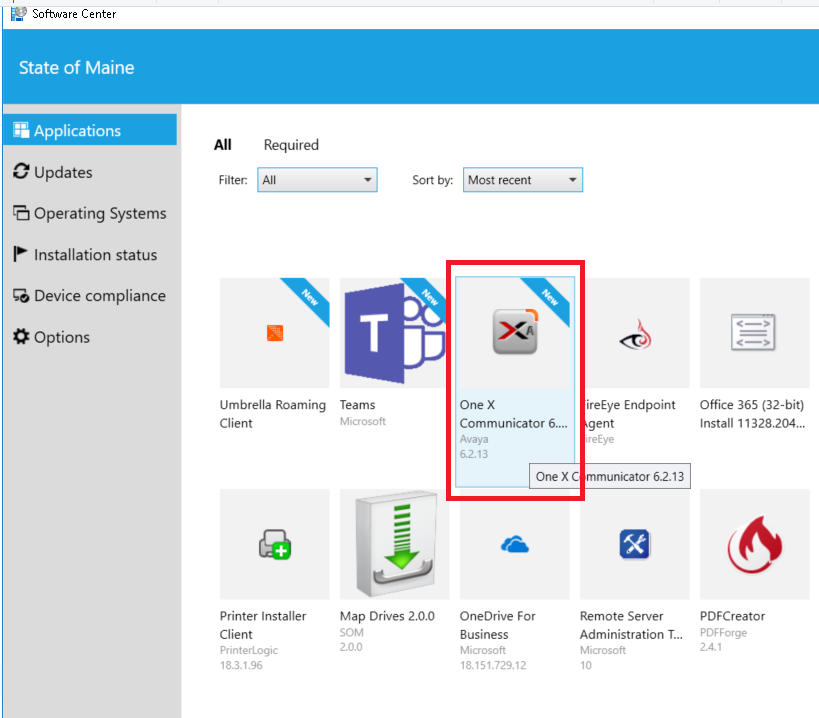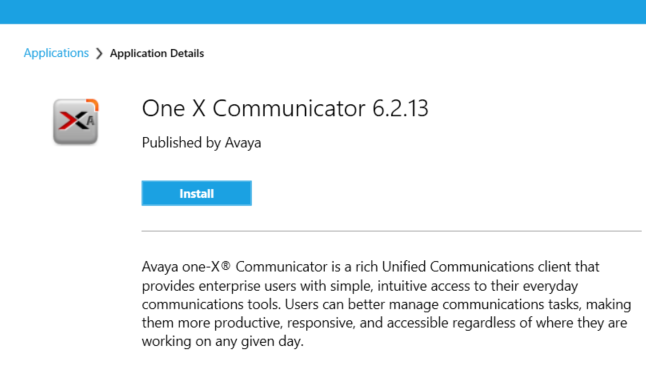 Once install is completed, the "install" windows will change to show "uninstall". This is an indication that the install is complete as shown below.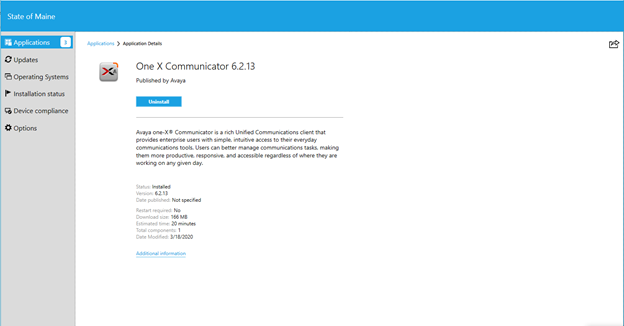 Close the Software Center window where the One X-Communicator software was installed.
Once installed, on your desktop or Windows Start Menu, find and double click Avaya one-X Communicator. It may take a few minutes to start.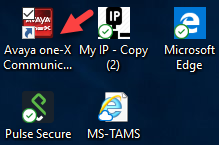 Once started, click the small "gear" symbol in the upper right-hand corner of the Login screen and select "Settings".

The Settings Accounts Telephony page will open.
a) Using: Select H.323
b) Extension: Insert your extension number (for example: 47777)
c) Password: Insert your extension number (for example: 47777)
Please note: Your password is the same as your extension number.
d) Deselect "Enable Video Calls"
e) Server List: Click add and proceed to next step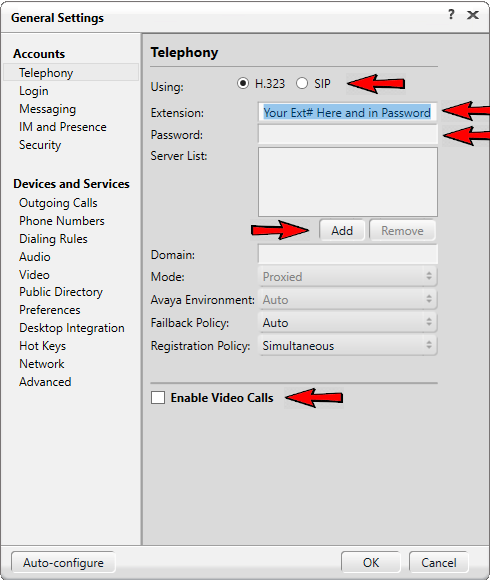 f) In the new window insert the following
OIT-ISA3CMVIPPE.state.me.us
g) Click "OK" to close the window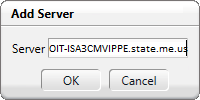 Select the "Dialing Rules" tab on the left and select "Apply dialing rules for outgoing calls"
Select the "Audio" tab on the left and use the drop-down menus to select your speaker and microphone: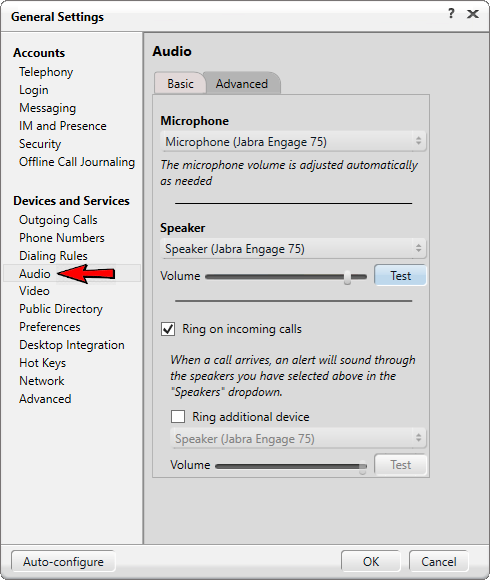 Click "OK", close Avaya one-X Communicator, and reboot your computer.
After reboot, restart one-X Communicator. You should see a populated login screen. Verify that all the configuration details you entered earlier are accurate and update if necessary. Verify that the login phone number (and password) is your desk phone extension. If not, reenter your phone number extension.
Click "Login"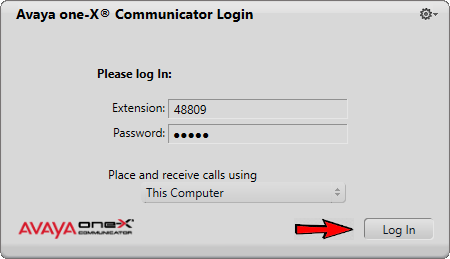 If your desk phone is logged in, you will see a pop-up window (continued next page)
Select "Yes" to disconnect your desk phone and connect with the soft client. When you return to your desk phone, you will need to log it back in using the same login and password as above.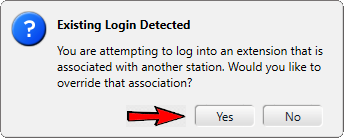 Congratulations! You are now ready to make calls using your one-X Communicator client. Best call quality can be obtained by using a headset. Laptop speakers and webcam microphones can degrade the audio quality of your calls.
---
Was this article helpful?
---
What's Next